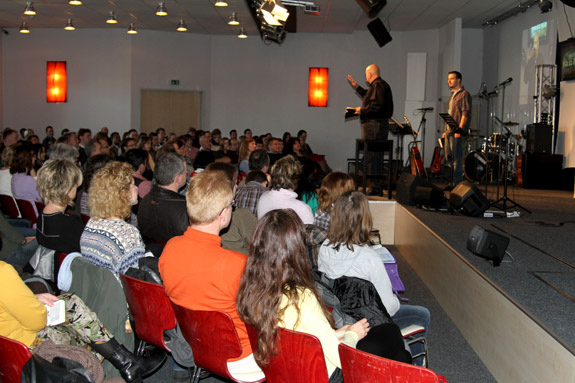 Last week was intense. I have no other way to describe it. Asking God to visit us in a powerful way was met with some pretty intense meetings.
Greg Lyons and executive pastor JR arrived from meetings in Pakistan on Friday. Just a couple of hours later they would begin meeting what would eventually be nine presentations with various groups over three days. Passionate question and answer sessions by various age groups indicated that interest runs high.
Over the course of the next few months we are asking that God would really indicate to us how we are to take it up a notch. The church body has a strategy that works with friendship evangelism. What we want to know is whether waves of young people can come to Christ. We explore the possibilities and are excited about the potential.
Fritz and Petra Geiling will be headed with us to Manila in February in order to consult and analyze what - if anything - is transferable to Europe. Marco Valore is also headed to the Philippines with us - saved just last year, but passionate about assisting others in finding his savior.
Could this be our time, our opportunity - the year that Jesus wants to pour out a new awakening? We explore the possibilities and are ready to learn from others.