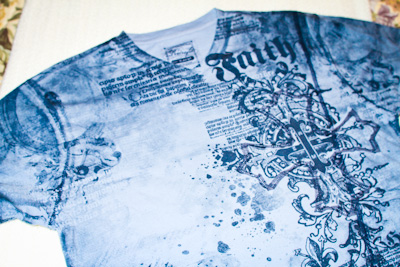 I went to Macy's this morning and bought my semi-annual load of shirts. Buying is not therapy for me, shopping does not bring me incredible pleasure. Malls make my skin start to break out in hives. Headaches. I twitch alot. You get the picture. It's not pretty.
So with only just a few days left while in the US, I decide that I will shop for 15 minutes and buy all the summer shirts I will need. One trip, one store, kinda minimize the damage.
Anyway, I buy under $100 of shirts and t-shirts, but that means 5 t-shirts and 2 polo shirts. This is where the problem kicks in - no room in the suitcase, so I will have to do some pretty quick shuffling and rearranging of the gear. Some stuff will not make the return trip, some will get stuffed in a duffle bag acquired just for this reason.
The picture that I envision is kinda what Paul is teaching in 2. Cor. 6:12 - You are not restricted by us, but you are restricted by your own affections.
The times in my life that following Jesus gets messy and complex - that is not a Jesus thing, that is me trying to shove more baggage into the case than it was designed for. Picking up things that are nice, but just get weighty. When I start to notice that I don't have the freedom I was experienced - that is 2. Cor. 6:12 - and that is not on someone else, that is all on me.