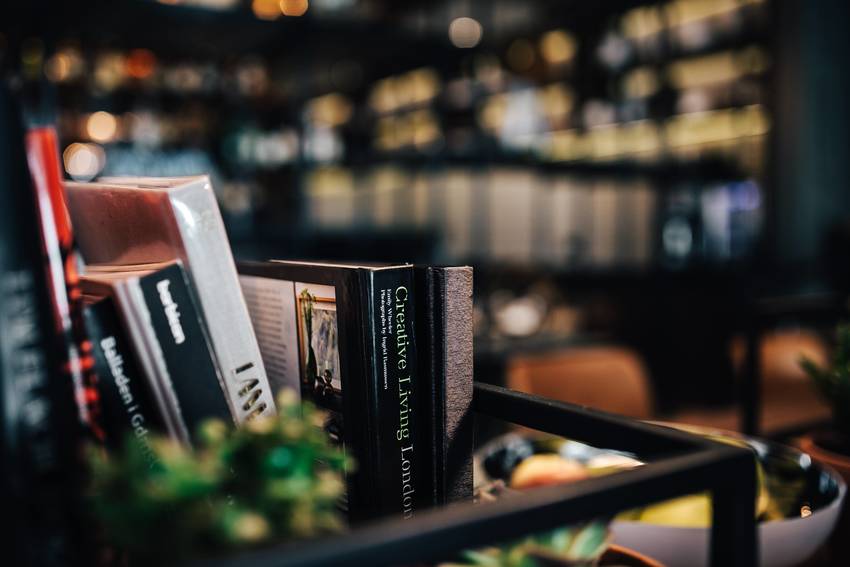 Photocredit: Stock Photo
Warren Buffett, the man commonly referred to as the greatest investor of the 20th century, was standing in front of 165 wide-eyed students from Columbia University.
One of the students raised his hand and asked Buffett for his thoughts on the best way to prepare for an investing career. After thinking for a moment, Buffett pulled out a stack of papers and trade reports he had brought with him and said, "Read 500 pages like this every day. That's how knowledge works. It builds up, like compound interest. All of you can do it, but I guarantee not many of you will do it."
Buffett estimates that 80 percent of his working hours are spent reading or thinking. It's enough to make you ask, "Am I reading enough books?"
I have committed to increasing my books read this year back to 50 volumes. Here's how:
Selected volumes are audiobooks
On an average, I travel about three hours per week in my car. Having an iPod connected to the car radio allows me the luxury of working through a book every two to three weeks.
Digital books
A number of years ago the decisions was pretty much made for me - no more hard volume storage - switch to digital volumes, because they require no further shelf space. Additionally, I can travel with many more at my fingertips without any additional luggage weight. A further benefit is the ability to return to quotes and notes on a central site. Having these volumes always at hand allows me to snatch a couple of pages while waiting in the doctor's office, waiting for the meeting to begin, etc.
Reading 30 minutes per day
On average, I read a page per minute, which will give me at least 30 pages per day. Considering the page number of average books:
In 2011, the list's average length peaked at 467 pages.
In 2012, that average fell to 410.
In 2013, it fell further to 367.
In 2014, it recovered slightly to 382 on the back of three 600+ page books.
In 2015, the drop resumed as the average fell to 345.
In 2016, the drop lessened, falling only to 342.
In 2017, the downward trend has continued, with an average book length of 273 pages.
At that average, just 30 minutes per day will allow me to read a book per week. That peaks during plane flights, when I read a book in 2.5 hours as a general rule.
So far in January 2018 I have been able to keep this pace...
Your Best Year Ever - Michael Hyatt - practical, challenging wisdom on carving out a life of impact. From worthy goals, to tenacity, this book is helpful. I found the stories used less than compelling, but all-in-all, helpful.
Key quote: When people lose their why, they lose their way.
Completed: Jan 16. 2018
Contagious, by Jonah Berger - loved this practical breakdown of why some ideas go viral. His STEPPS guides is a true easy to understand and useful insight. Broken down into simple principles, backed up with believable real-life studies or examples, the author guides the reader into the secrets of viral explosions - why some ideas (videos, photos, stories) explode into a national or international phenomenon and some wither on the vine. It is a journey worth taking to explore.
Completed: Jan 16, 2018
The Coaching Habit, by Michael Bungay Stanier
This is helpful insights to guide a trainee, employee, friend, etc. into exploring and understanding their own thinking, plus aids in them discovering their own resources. So often, we already mentally have the answer after the first few sentences and want to guide them to a quick answer, but that is not necessarily how people learn best. Discovery, even when it is slower, aids in long-term improvements and applications. Seven carefully crafted questions guide the focus away from the coach and back to the student.
Great quote: "Stop offering up advice with a question mark."
Completed: Jan 17, 2018
DISCLAIMER: This post and description contains affiliate links, which means that if you click on one of the product links, I'll receive a small commission, but will not cost the buyer any more than directly through Amazon. This helps support this ministry. Thank you for the support!