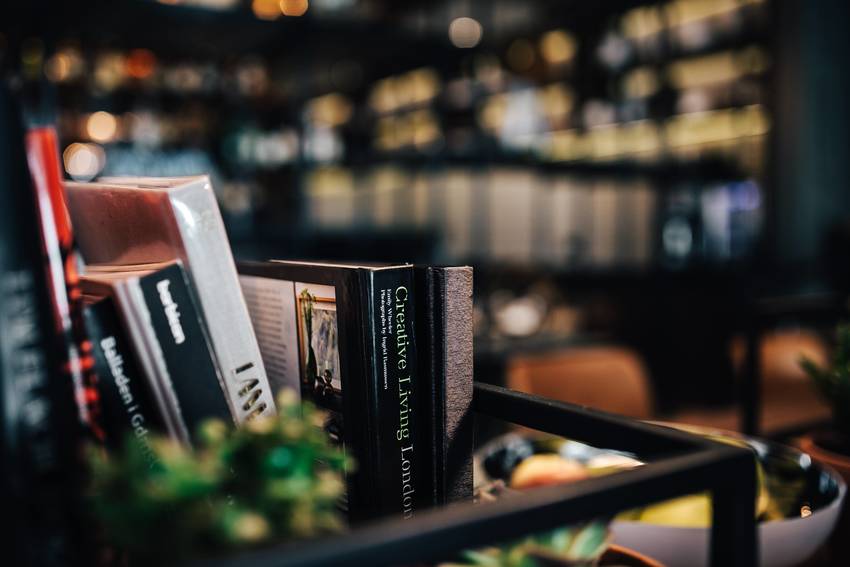 Photocredit: Stock Photo
I have my book list for 2018 planned - 24 in total, excluding spiritual growth and sermon books. There are a number of topics that have captured my interests and come highly recommended. This concludes the list of all 24 titles. Yes, it is a pretty eclectic list. So is my brain.
No particular order other than alphabetical. Grab a volume with the Amazon link.
The Coaching Habit
by Michael Bungay Stanier
Description:
In Michael Bungay Stanier's The Coaching Habit, coaching becomes a regular, informal part of your day so managers and their teams can work less hard and have more impact.
Drawing on years of experience training more than 10,000 busy managers from around the globe in practical, everyday coaching skills, Bungay Stanier reveals how to unlock your peoples' potential. He unpacks sevenessential coaching questions to demonstrate how--by saying less and asking more--you can develop coaching methods that produce great results.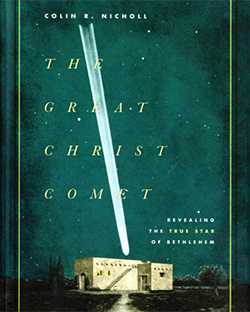 The Great Christ Comet
by Colin R. Nicholl
Description:
The Star of Bethlehem is one of the greatest mysteries in astronomy and in the Bible. What was it? How did it prompt the Magi to set out on a long journey to Judea? How did it lead them to Jesus?
In this groundbreaking book, Colin R. Nicholl makes the compelling case that the Star of Bethlehem could only have been a great comet. Taking a fresh look at the biblical text and drawing on the latest astronomical research, this beautifully illustrated volume will introduce readers to the Bethlehem Star in all of its glory.
The Half-facts of life
by Samuel Arbesman
Description:
Facts change all the time. Smoking has gone from doctor recommended to deadly. We used to think the Earth was the center of the universe and that the brontosaurus was a real dinosaur. In short, what we know about the world is constantly changing.

Samuel Arbesman shows us how knowledge in most fields evolves systematically and predictably, and how this evolution unfolds in a fascinating way that can have a powerful impact on our lives.
The No. 1 Bestseller
by Lee Bartlett
Description:
The No.1 Best Seller is a masterclass in professional selling, as seen through the eyes of a top salesman. Reflecting on an exemplary sales career, predominantly spent selling financial technology to the C-Suite and Investment Banking community, Lee Bartlett shares the mindset and methodology that have allowed him to consistently win the largest mandates in his industry.
The book is split neatly into four sections, which build upon each other to conclude with the full methodology.
The Power of Full Engagement
by Jim Loehr and Tony Schwarz
Description:
We live in digital time. Our pace is rushed, rapid-fire, and relentless. Facing crushing workloads, we try to cram as much as possible into every day. We're wired up, but we're melting down. Time management is no longer a viable solution. As bestselling authors Jim Loehr and Tony Schwartz demonstrate in this groundbreaking book, managing energy, not time, is the key to enduring high performance as well as to health, happiness, and life balance.
The Power of Kindness
by Pierro Ferruci
Description:
When The Power of Kindness first appeared in 2006 it thrilled and challenged readers with one audacious promise: Your acts of generosity and decency are the secret to a fuller, more satisfying life. Kindness is not some squishy virtue but the very key to your own happiness.
It is more blessed to give, than receive - here is scientific data to back up that claim.
The Power of Meaning
by Emily Esfahani Smith
Description:
Too many of us believe that the search for meaning is an esoteric pursuit—that you have to travel to a distant monastery or page through dusty volumes to discover life's secrets. The truth is, there are untapped sources of meaning all around us—right here, right now.
To explore how we can craft lives of meaning, Emily Esfahani Smith synthesizes a kaleidoscopic array of sources—from psychologists, sociologists, philosophers, and neuroscientists to figures in literature and history such as George Eliot, Viktor Frankl, Aristotle, and the Buddha. Drawing on this research, Smith shows us how cultivating connections to others, identifying and working toward a purpose, telling stories about our place in the world, and seeking out mystery can immeasurably deepen our lives.
The Willpower Instinct
by Dr. Kelly McGonigal
Description:
Informed by the latest research and combining cutting-edge insights from psychology, economics, neuroscience, and medicine, The Willpower Instinct explains exactly what willpower is, how it works, and why it matters. For example, readers will learn:
Willpower is a mind-body response, not a virtue. It is a biological function that can be improved through mindfulness, exercise, nutrition, and sleep.
Willpower is not an unlimited resource. Too much self-control can actually be bad for your health.
Temptation and stress hijack the brain's systems of self-control, but the brain can be trained for greater willpower
Guilt and shame over your setbacks lead to giving in again, but self-forgiveness and self-compassion boost self-control.
Giving up control is sometimes the only way to gain self-control.
DISCLAIMER: This post and description contains affiliate links, which means that if you click on one of the product links, I'll receive a small commission, but will not cost the buyer any more than directly through Amazon. This helps support this ministry. Thank you for the support!